D.A.R.E. / Juvenile
D.A.R.E. (Drug Abuse Resistance Education) is a law enforcement officer led series of classroom lessons that teaches children from kindergarten through 12th grade how to resist peer pressure and live productive drug and violence-free lives.
The D.A.R.E. curriculum is designed to be taught by officers whose training and experience gave them the background needed to answer the sophisticated questions often posed by young students about drugs and crime. Prior to entering the D.A.R.E. program, officers undergo 80 hours of special training in areas such as child development, classroom management, teaching techniques, and communication skills. 40 hours of additional training are provided to D.A.R.E. instructors to prepare them to teach the high school curriculum.
Deputy Judy Black started with the Tate County Sheriff's Office in 1995 and three years later began teaching in the D.A.R.E. program along with becoming the Juvenile Officer. She teaches the D.A.R.E. program to all 5th grade classes at Strayhorn, Coldwater and Independence Elementary Schools.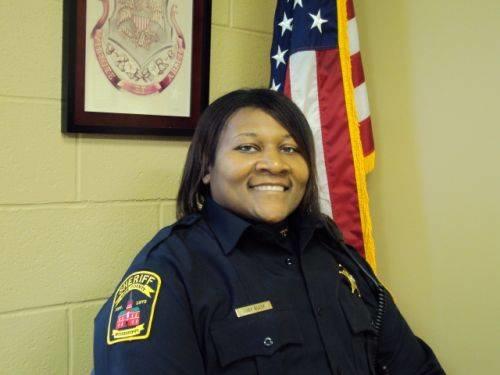 TEENS FOR TATE
Teens for Tate Action to Excel is a nonprofit youth led community service organization focused on dropout prevention and living a healthy and drug free lifestyle.